Moderators: Runa, Love2Raid, semory
---
Site Admin
Posts: 7707
Joined: Sat Aug 04, 2012 7:38 pm
Location: Torrance, CA
Custom Rank: Kitty pu tu tu lay!
---
Posts: 27
Joined: Mon Mar 18, 2013 12:18 pm
Location: south korea
Custom Rank: anti plagiarism porters
---
Can you please share the texture files ? i managed to rip the models but i lack the texture
---
hello chrrox, are you going to finish the script?
---
Here is the script some of the very big robots have wrong bone maps.
You do not have the required permissions to view the files attached to this post.
---
super, thank you very much Chrrox
---
Does this script load the textures as well ?
---
---
i have a problem...i cant make the textures show on the model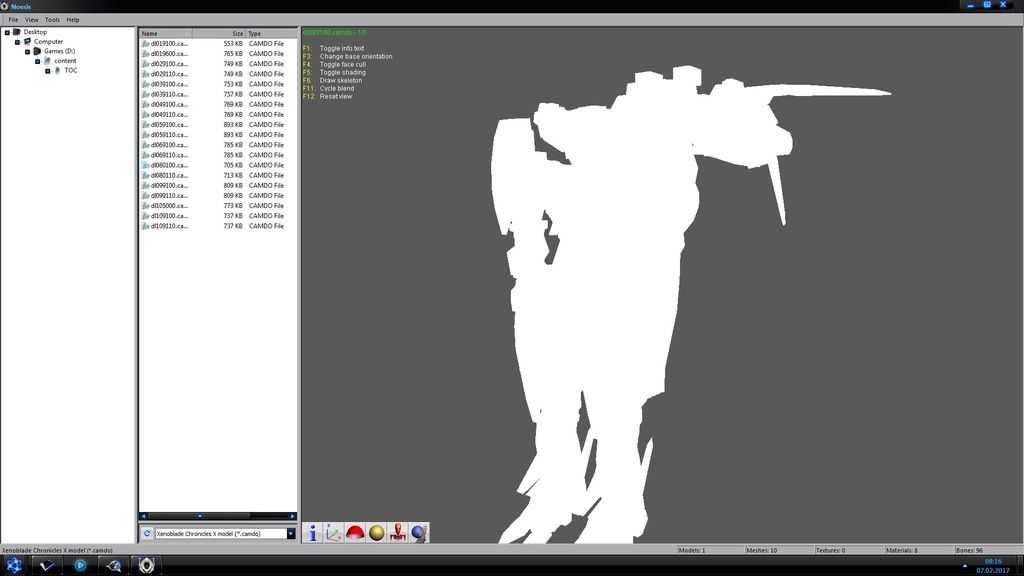 ---
Who is online
Users browsing this forum: No registered users and 1 guest