Posts: 9274
Joined: Wed Sep 26, 2012 2:09 pm
Location: United Buttdom
Custom Rank: BUTTCRY
So what was originally a VR tech demo back last year from Capcom is now turned into the next main numbered game in the series.
Whether it was an actual test to gauge interest or because the response for it was positive, either way, it is now here.
Resident Evil 7!
Demo should be out right now for PS+ subscribers.
Set in modern day rural America and taking place after the dramatic events of Resident Evil 6, players experience the terror directly from the first person perspective. The Resident Evil 7 Teaser: Beginning Hour demo, also announced today, portrays events leading up to the main game and ties directly into the impactful PlayStation VR "KITCHEN" tech demo first shown at E3 2015. In the new teaser demo, the player awakens inside a dilapidated cottage on an ominous plantation mansion. Can they make it out alive?

Resident Evil 7 embodies the series' signature gameplay elements of exploration and tense atmosphere that first coined "survival horror" some twenty years ago; meanwhile, a complete refresh of gameplay systems simultaneously propels the survival horror experience to the next level. Terrifying fans at events across the globe last year, the PlayStation VR "KITCHEN" tech demo was developed utilizing the RE Engine's VR oriented tools, and is the foundation on which the talented Resident Evil team has crafted the immersive horror experience in Resident Evil 7. Powered by the RE Engine in tandem with industry leading audio and visual technologies, Resident Evil 7 is poised to deliver a disturbingly realistic experience that will define the next era in horror entertainment.
January 24th 2017 will be when the game is officially released on PS4, XBO and PC.
Not only was the title reveal on "Evil" quite clever, but a look back at the "Kitchen" was also something else. This is a Capcom I'm glad to see back again.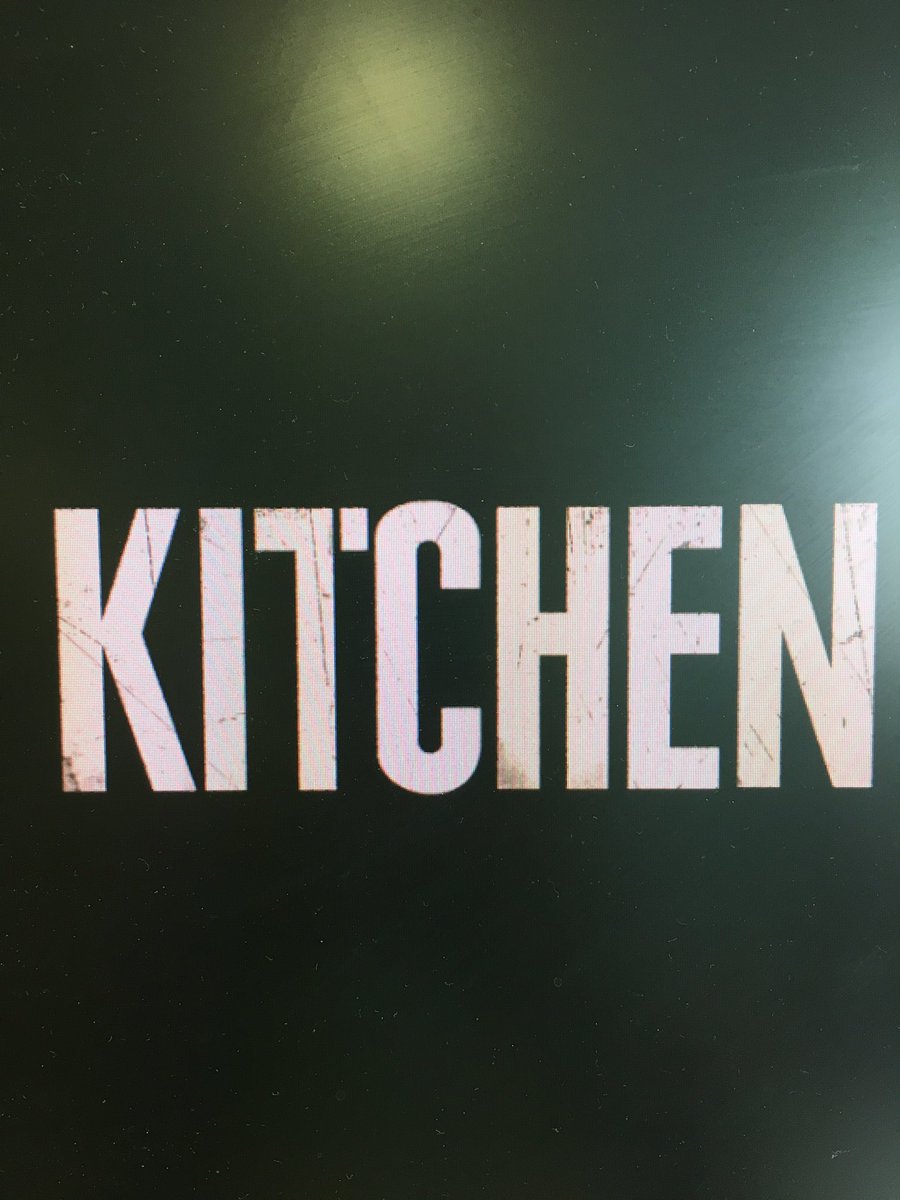 ---
Porter
Posts: 3515
Joined: Mon Nov 26, 2012 12:13 pm
Location: Cyberspace
Custom Rank: Skynet Status
I have mixed feelings on this.
The plus side is that this seems like a necessary shift to regain the horror elements, the down side is that if that horror experience cannot truly experienced without the VR side or if the first person perspective does not capture it, it could go all kinds of wrong again. It doesn't mean that the game itself would be bad, but it might not be worthy of the '7' number iteration. It may be highly risky to call it 7 versus having it be a spin off like Capcom used to do all the time for PS2 or as seen with Umbrella Corps.
Also it's too early too know how it relates to the other characters, unless I missed something with trying to do multiple things at once.

---
Posts: 9274
Joined: Wed Sep 26, 2012 2:09 pm
Location: United Buttdom
Custom Rank: BUTTCRY
From what I know of, the characters that we all know and love in the franchise, their stories are completely done with the series. It's already made obvious that RE7 is all still set within the same universe and way after the events of RE6. Besides with how Revelations 2 ended, who is to say that they still can't continue on or tie-in with that since it was left open ended for other opportunities. It certainly left for some slight supernatural elements they could dive into, something which is already teased from the RE7 teaser demo itself. And if one plays and explores the demo fully, alot of referential things to elements seen in past games and thus setting in the tone of the universe itself.
Going back to a what could be a "small scale" setting (What the first couple of games actually were in case people completely forgotten) whilst retaining elements of what the series is known for and also completely changing up the gameplay, is to me a great move on their part. It's basically rebooting without rebooting. People seem to forget what even RE4, considered the best and most influential game in the series ever, was a big changer and also could've been something else entirely as well i.e. Hook Man, Devil May Cry etc.
The VR for 7 is just an extra bonus. You can still play the game normally with or without.
What RE4 done for the 3rd person action/horror genre, RE7 might be able to do the same for the 1st person variation. Who knows ....

---
Porter
Posts: 2416
Joined: Sun Aug 19, 2012 2:27 pm
Location: Earth circa 1999
Custom Rank: JOSHAUAGES v2.0
Actually the demo on youtube felt like (and I'm paraphrasing what a lot of viewers were commenting) I was watching an Outlast baby of a PT surrogate mother.
Stop! Waitaminute! Fill mah cup with some liquor in it!
---
Posts: 9274
Joined: Wed Sep 26, 2012 2:09 pm
Location: United Buttdom
Custom Rank: BUTTCRY
Yeah since this teaser demo is based on something from last year, I am hoping they can improve on the quality overall on especially the character models and animation. They look too indie game quality and generic for my liking and definitely seems to lack the Japanese flair of the classic characters we know. RE6/Rev 2 character models to me still look really good.
Hopefully the combat moves well enough that it's not as jank as say, an Elder Scrolls game. *cough*

---
Posts: 9274
Joined: Wed Sep 26, 2012 2:09 pm
Location: United Buttdom
Custom Rank: BUTTCRY
According to this
GameSpot
piece, this demo is not part of the full game, and the final product will be different.
So yep, since the title of this demo makes it obvious (Resident Evil 7
Teaser Demo
: Beginning Hour) and we already know this is based from a previous tech demo. This is definitely very much the PT to Silent Hills viral style of marketing.

---
Posts: 2017
Joined: Sun Aug 19, 2012 6:43 am
Location: Hope's Peak Academy
Custom Rank: Oil King
well its pretty much confirmed at this point that the game will be in first person view, and feature a completely new character. weird move by capcom, but i guess they grown sick of those fanboys that kept crying to bring back RE to horror so, i hope theyre happy now (but they still find something else to bitch about)

maybe if Capcom goes on something new with this main title, and keep the Revelations series as the usual coop action shoot em up then im fine with this move.

theres also RE2 Remake still left to look forward to.
---
Posts: 9274
Joined: Wed Sep 26, 2012 2:09 pm
Location: United Buttdom
Custom Rank: BUTTCRY
It's confirmed that the game is set 20 years after RE6, so it's basically a soft reboot. Still within the same universe continuity but allowing for new story to be told. Basically the events of the previous games had characters that were basically superheroes whereas in this game it will feature a new character who is going to be "normal".

It's not so much as the fanboys but rather the RE series itself does actually need a new direction since RE6, as much I still enjoyed it, became way too ridiculous and bloated.
In case the selective memory fanboys and idiots have completely forgotten, this isn't the first time the RE series has changed itself up. It's approaching Final Fantasy number territory, so with that, they practically have every right to switch it up a bit. I mean hell, look at God of War, even they are soft rebooting and going into a new direction, and with a new perspective that a certain RE game innovated a decade ago which influenced many games after it! So some people should really think or take a history lesson before making themselves look silly.
And as said, they can still continue the 3rd person action style with another Revelations game if they wanted to (Which is a good blend of the modern style with more old-school touches) and Capcom even specifically said themselves that Umbrella Corps is to appeal to the action junkies.
I for one am looking forward to this. How the story can fit and the setting itself makes sense for a small scale adventure (American farm/plantation), something which the tone of the first few games itself actually were as well before the whole thing went went global.
It's still "BIOHAZARD", a name with a core consistent theme i.e. viral outbreaks and biological weapons, a simple fact that even some so called RE fans completely miss the point of.

---
Porter
Posts: 2533
Joined: Sun Nov 04, 2012 7:36 am
Location: Italy
Custom Rank: Marie's my waifu kthx
20 years? Really?

The demo takes place in 2017

---
Site Admin
Posts: 10364
Joined: Sat Aug 18, 2012 3:15 am
Location: With Grant Gustin :ggl:
Custom Rank: WestAllen best ship.
The demo isn't a part of the game though right? So I guess it was just a taste of what it would be like in the game.
---
Who is online
Users browsing this forum: No registered users and 1 guest